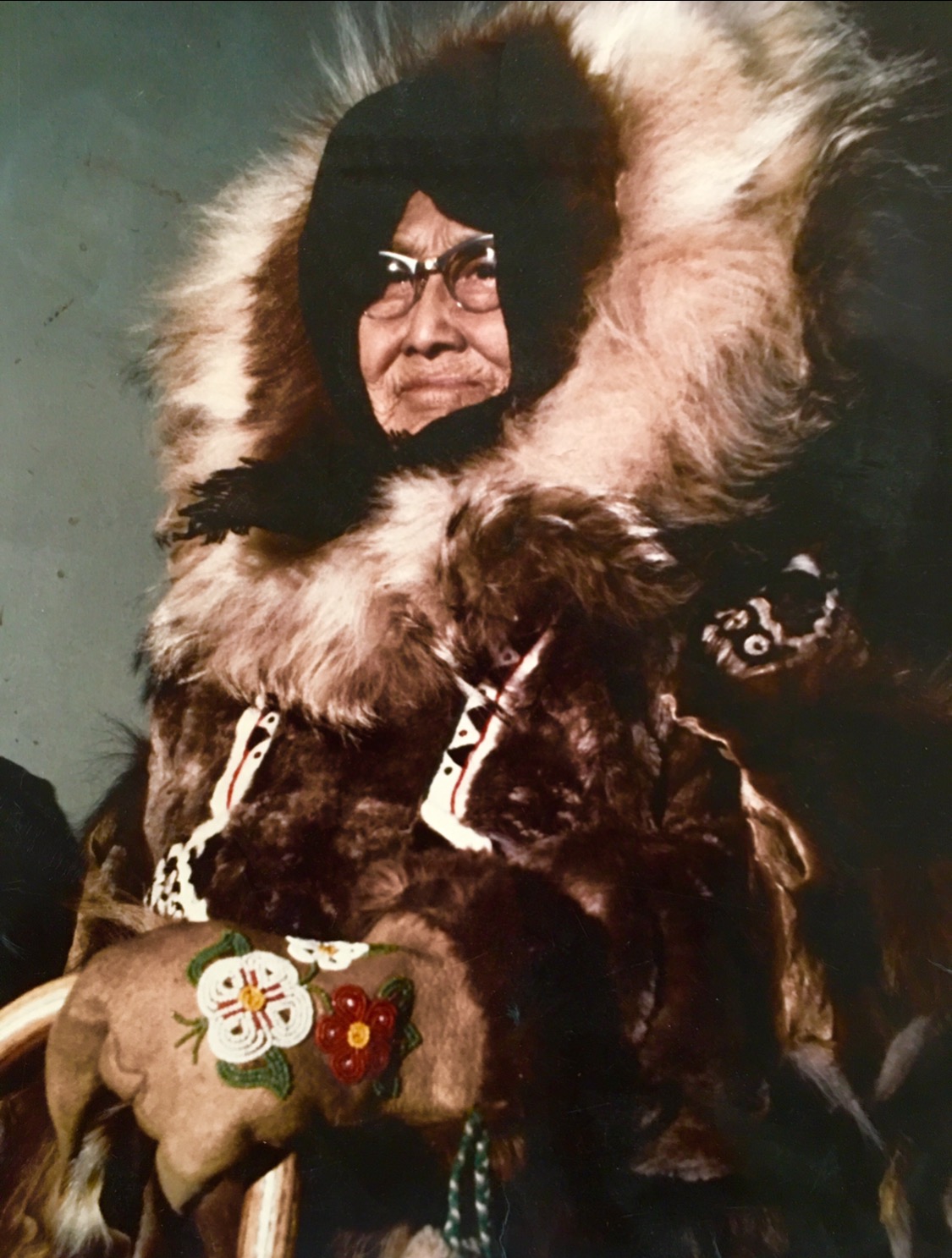 Grandma Martha Joe – Nulato, Alaska
IN HONOR OF OUR PAST AND PRESENT GRANDMOTHERS!
This year we are doing a Highway Healing Journey. We would like to bring all of our Setsoo's(Grandmothers) with us! If you would like to send us a picture and short biography of your past or present Grandmothers, we would love to display them on our Setsoo Honor Wall. When we leave we will gather them up and carry along our Journey to give us strength and support. Many of our Grandmothers are the backbone of our lives. In many tough days they were the guiding light and solid foundation we needed. We are who we are today because of their love and encouragement.
On Friday, June 7th, we will have a Child Abuse and Awareness Walk, Our Presentations, Indian Taco Dinner and fundraiser. We are making baskets in honor of our Grandmothers for the silent auction. If you'd like to donate one, please let us know! Include a picture and biography to go along with it and a extra one for our Honor Wall.
Call or message me if you'd like to donate. 
Cynthia Erickson
907-750-9123
Click the names and pictures below
for the Bios of these Honored Grandmas!